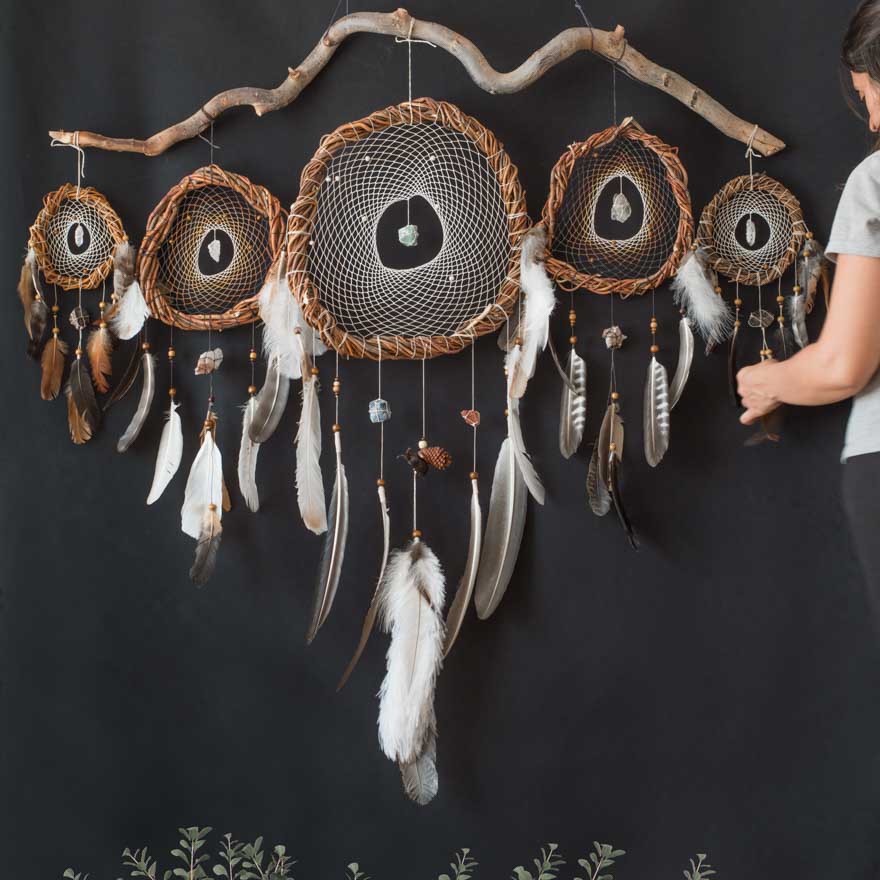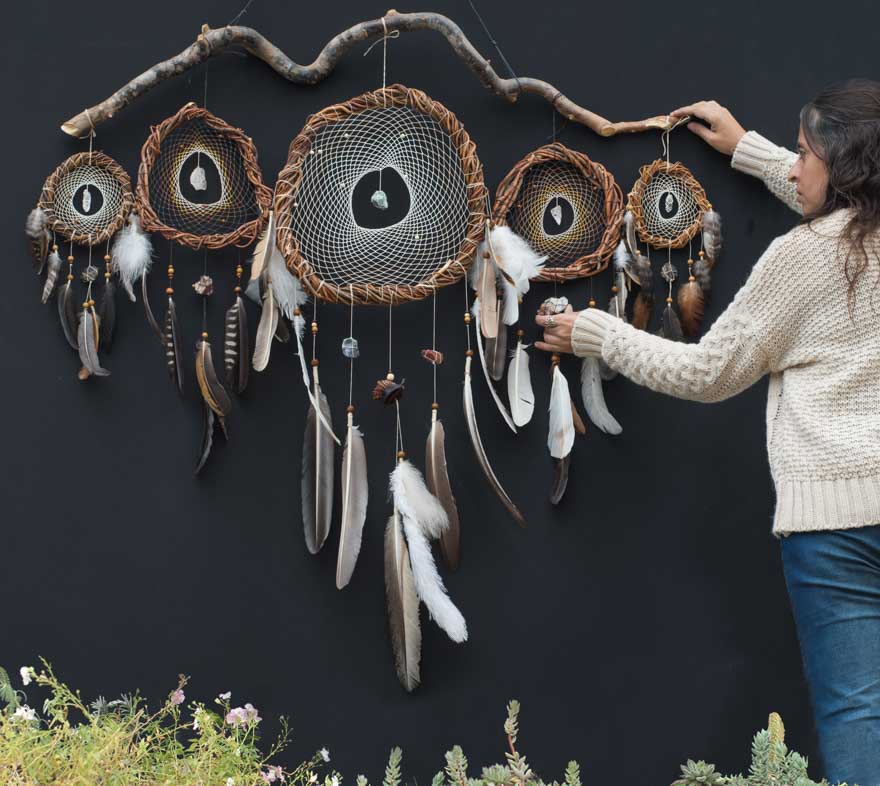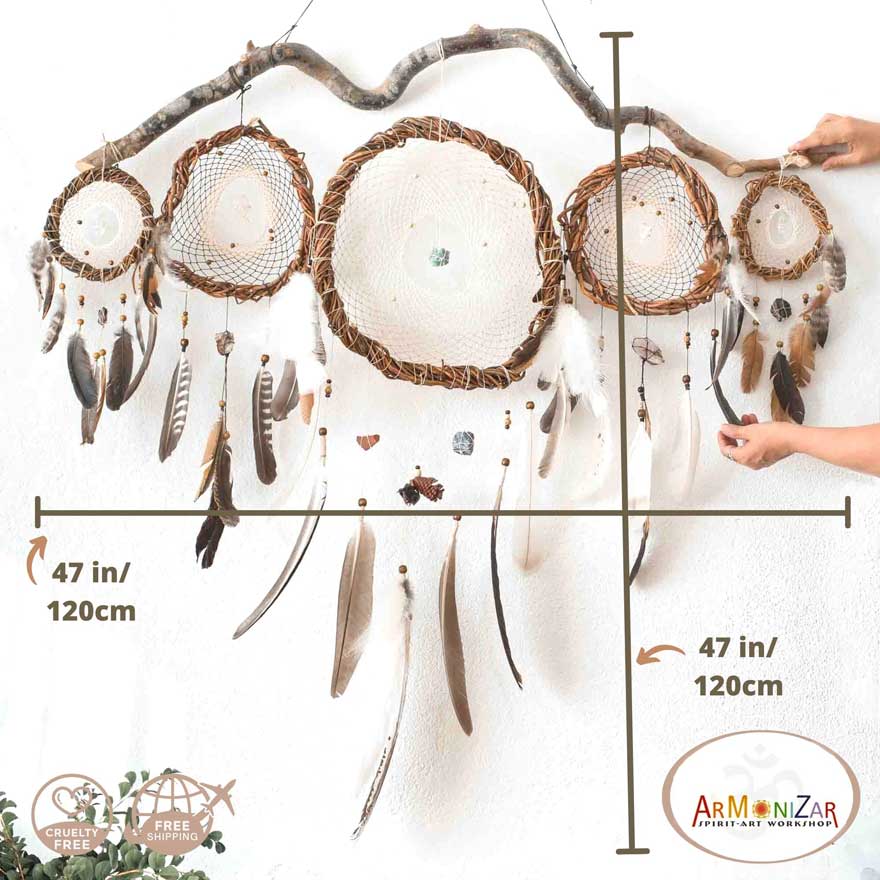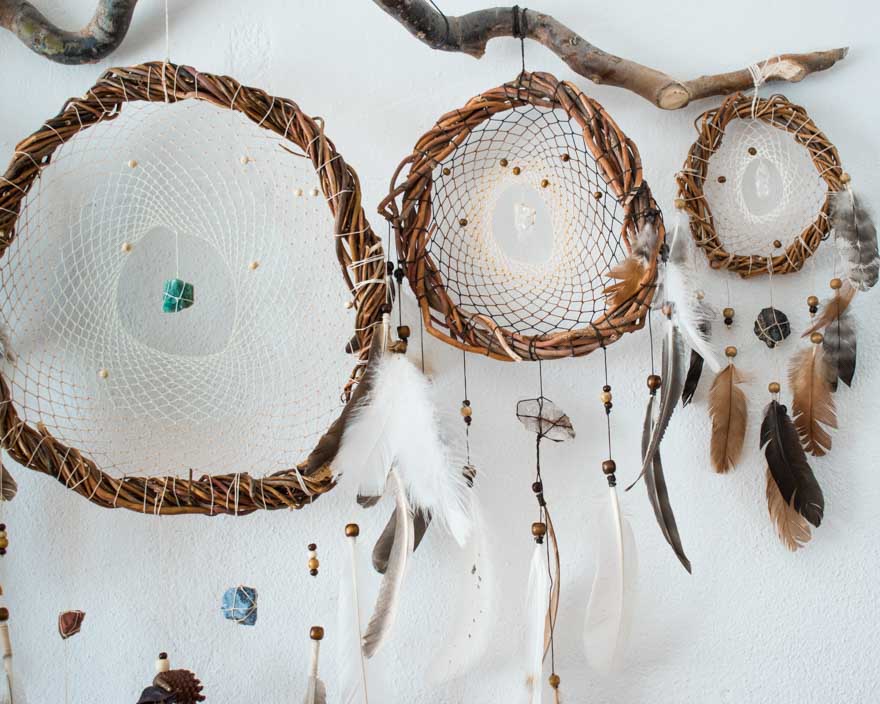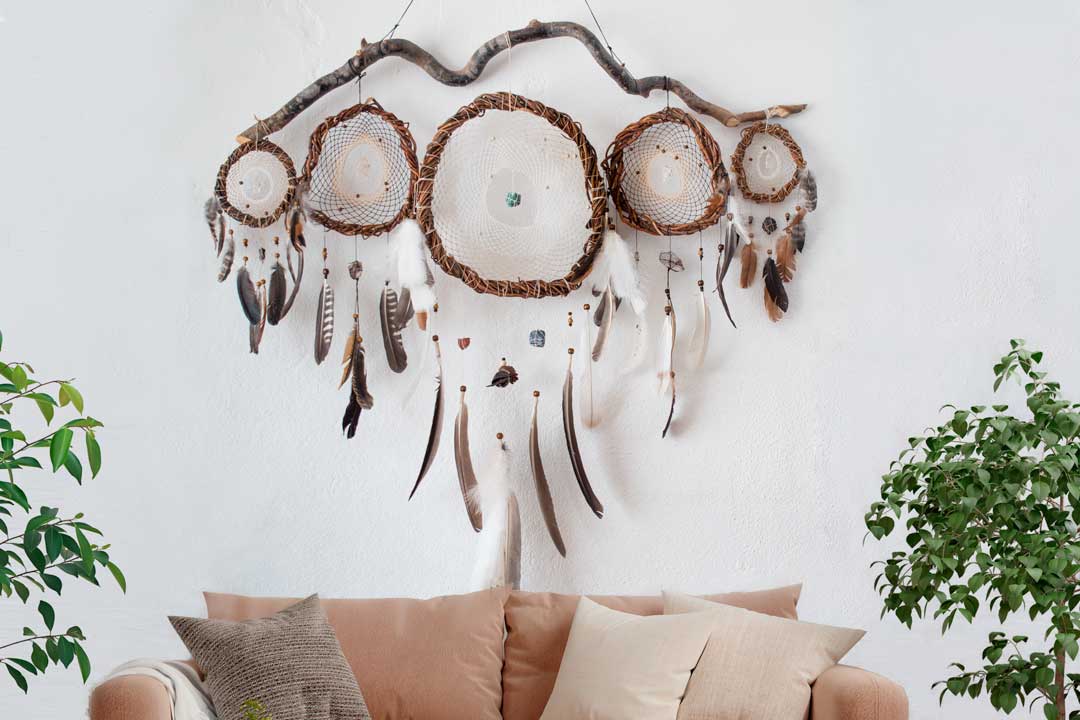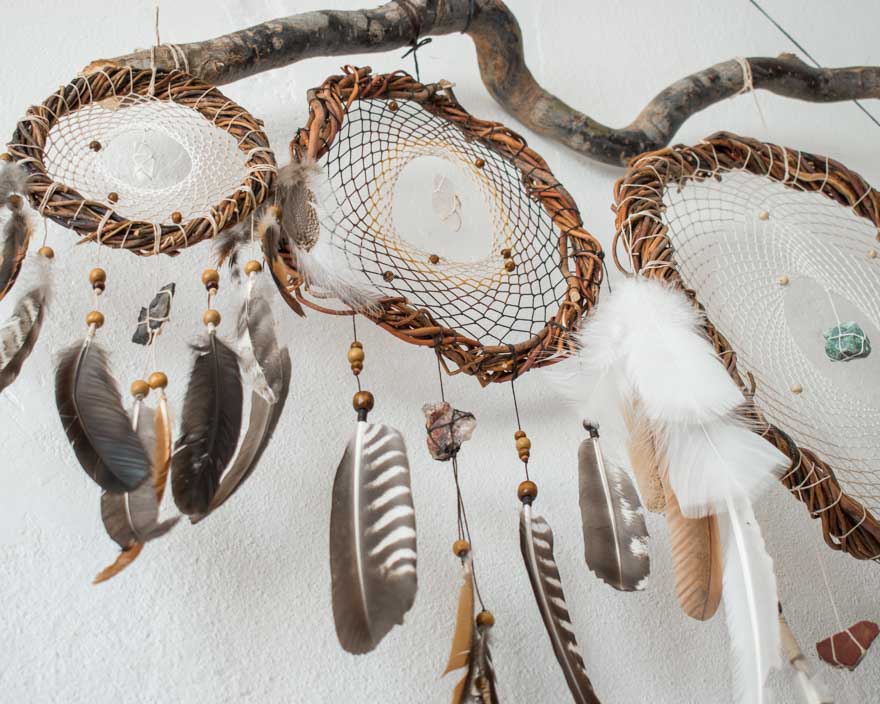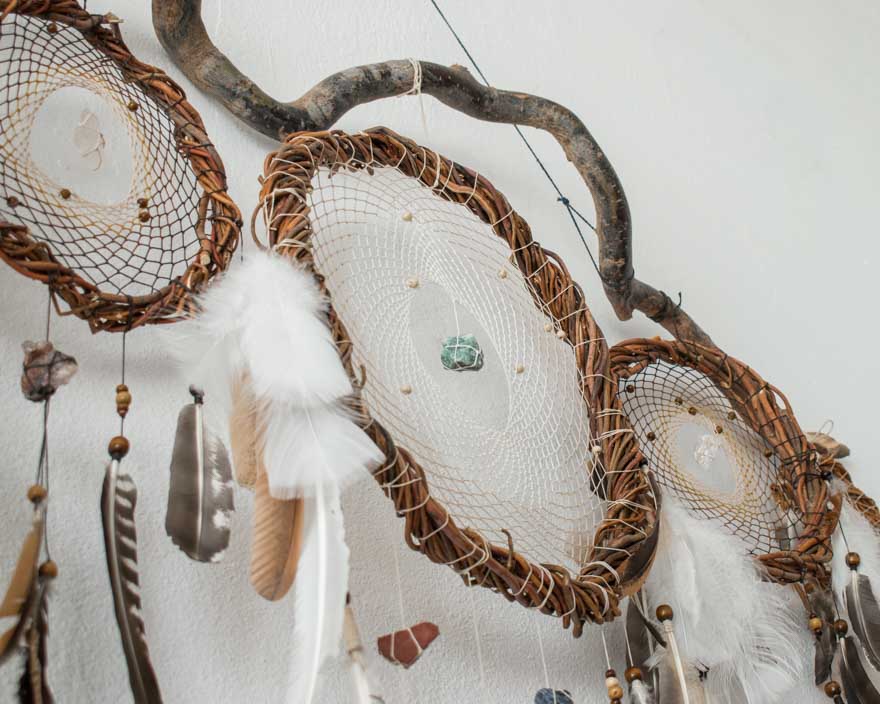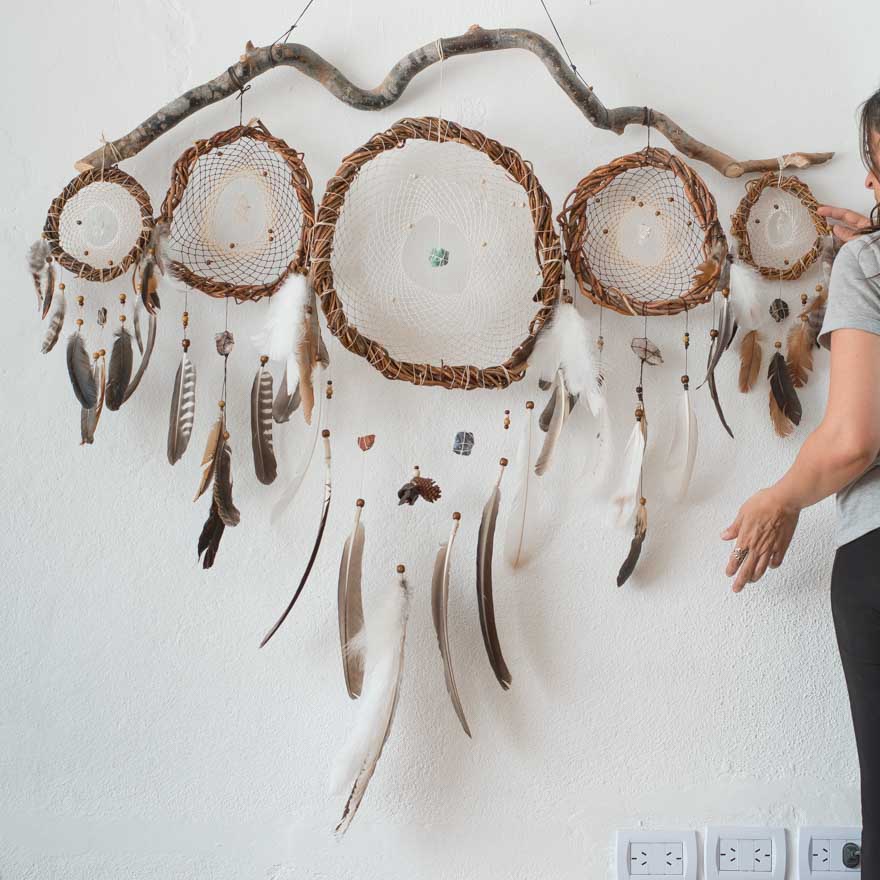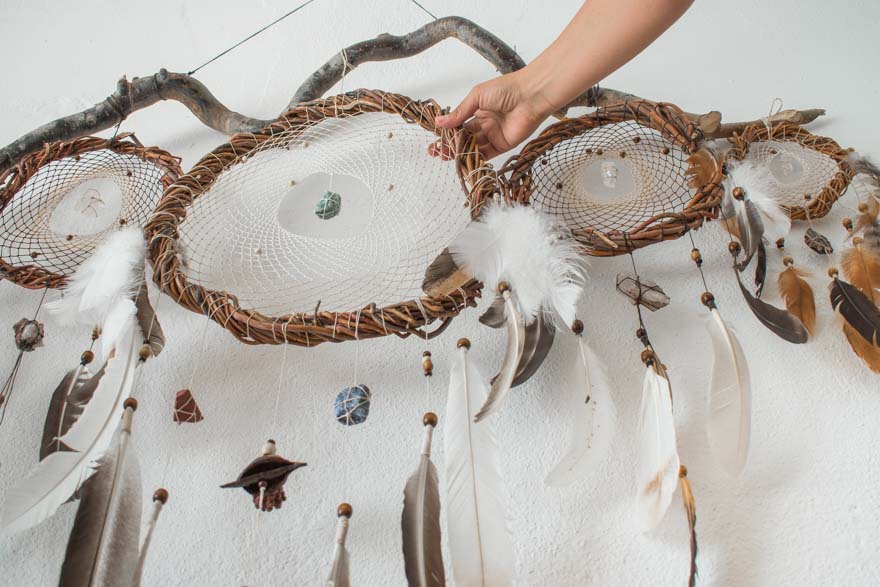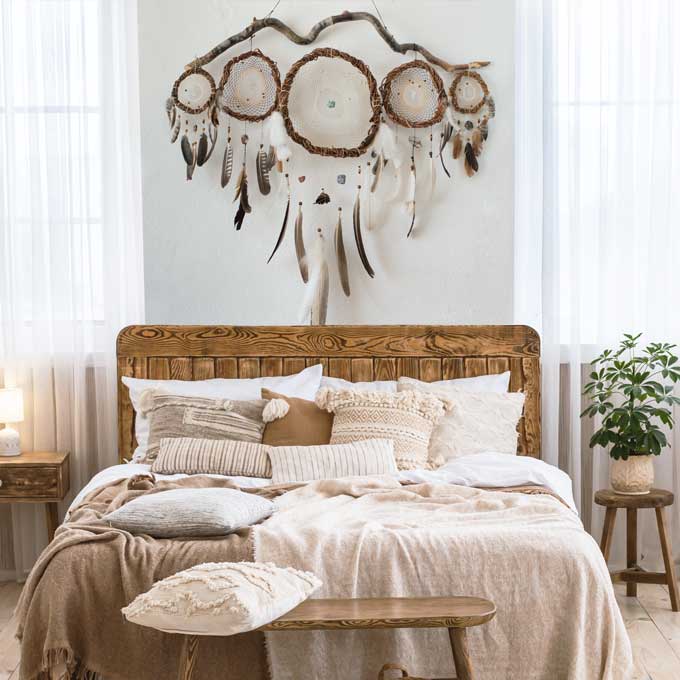 Regular price

USD299.99

Sale price

USD176.24

Unit price

per
10 customers are viewing this product
💳 Choose "Checkout" for direct purchase with debit and credit cards, or bank transfer. No PayPal account needed!
🔹Select the "PayPal" button for a quick purchase with your PayPal account.
Read description please 👇
FREE local and worldwide shipping, with tracking ID and warranty on all products in the store. From Argentina to the whole world.

✈️ INTERNATIONAL

Shipping takes 5-7 business days depending on the area.


✨ IMPORTANT:


Personalized Dream Catchers:

they are prepared in 3-7 business days (depending on the model, read the descriptions)

Dreamcatchers Ready to Ship:

They ship immediately ALWAYS. We ship 2 times a week ALL YEAR ROUND, to the entire planet for FREE, you don't have to worry about this.
Shipments are trackable, guaranteed and by private carrier ALWAYS.
We will be in contact all the time, don't worry.


¡¡¡¡🙏 Let us know when you have received it !!!! So we stay calm and, please , leave us your review 🤩.
Elevate your space with the enchanting aura of our 5 natural, eco-friendly dreamcatchers, all gracefully suspended from a single driftwood willow branch. Meticulously handcrafted, these dreamcatchers are available with the branch or individually, offering ultimate decorating flexibility. In the set, each dreamcatcher is meticulously packaged, complete with its legend, informational insert, and stone details. Whether adorning your bedside or gifting individually, these dreamcatchers capture your most beautiful dreams and ward off negativity. Crafted with care and ready to ship, gift spirituality and beauty to loved ones or enjoy them yourself. Infuse your home with nature's essence today through these eco-friendly, shamanic treasures.
✅ READY TO SHIP!
✔ Sizes:

DREAM 1 AND 5= 15cm x 35cm / 6 in x 12 in

DREAM 2 = 25cm x 60cm / 10 in x 24 in

DREAM 3 = 40cm x 100cm / 15 in x 39 in

✔ Color: Custom

Those in the photos are:

DREAM 1 AND 5 = 7- Beige Bone White
DREAM 2 AND 4 = 2-Earth Tones
DREAM 3 = 7-Beige Bone White

✔ Feathers: Natural seasonal collection, may vary depending on the season

✔ Stones:

DREAM 1 AND 5 = Crystal Quartz and Tourmaline

DREAM 2 AND 4 = Crystal Quartz, raw Quartz with Tourmaline and Mica and Smoky Quartz

DREAM 3 = Green Quartz, Sodalite and Red Jasper

- CRYSTAL QUARTZ to clean the environment and maintain the cleanliness of all other crystals. All Chakras.

- TOURMALINE it is considered a reference stone for cleansing, protection and transformation. It absorbs the dense energies and directs them towards the earth to be transmuted. Chakra 1 Root.

- SMOKY QUARTZ also for stress, rest and cleansing of negativity.

- GREEN QUARTZ Or AVENTURINE: well-being and prosperity. Provides balance between mind and body, providing stability and emotional calm. It is preferably used in the heart chakra to unblock it and favor its regeneration.

- SODALITE to calm and clear the mind. Also against insomnia and for inner re-connection
In the carousel you have images where you can see the measurements in detail.

- RED JASPER It is a symbol of stability and strength, as it provides value in complicated situations. Therefore, on a mental level, it is said that it helps to think clearly and combat negative vibrations. Its protective properties will keep fears and pessimistic thoughts, as well as the evil eye, away.


SHIPPING:
✅ Ships carefully packed in a box! Well protected, does not break.
✅ READY TO SHIP!
✅ It is sent by private mail, it takes 5 to 7 business days depending on the area (they do NOT send to PO BOX)
🎁 It is ideal to make a nice and eye-catching gift.
EACH DREAM CATCHER INCLUDES:
✔ The legend of the dreamcatcher
✔ Information about its deep meaning.
✔ Detail of the stones included in the design, as well as their specific properties.
1) Choose size and color in the dropdowns, if available
2) Add to cart or buy directly
3) Make the payment and complete your data correctly, especially your email.
4) You will receive an email with the confirmation of your purchase, reply to it specifying stones that you would like to include and colors, if you have not found them in the dropdown. You can add any questions or information you need to tell us for us to consider when customizing it. Remember that it is a healing art and we charge it with energy and healing especially for you or your honoree.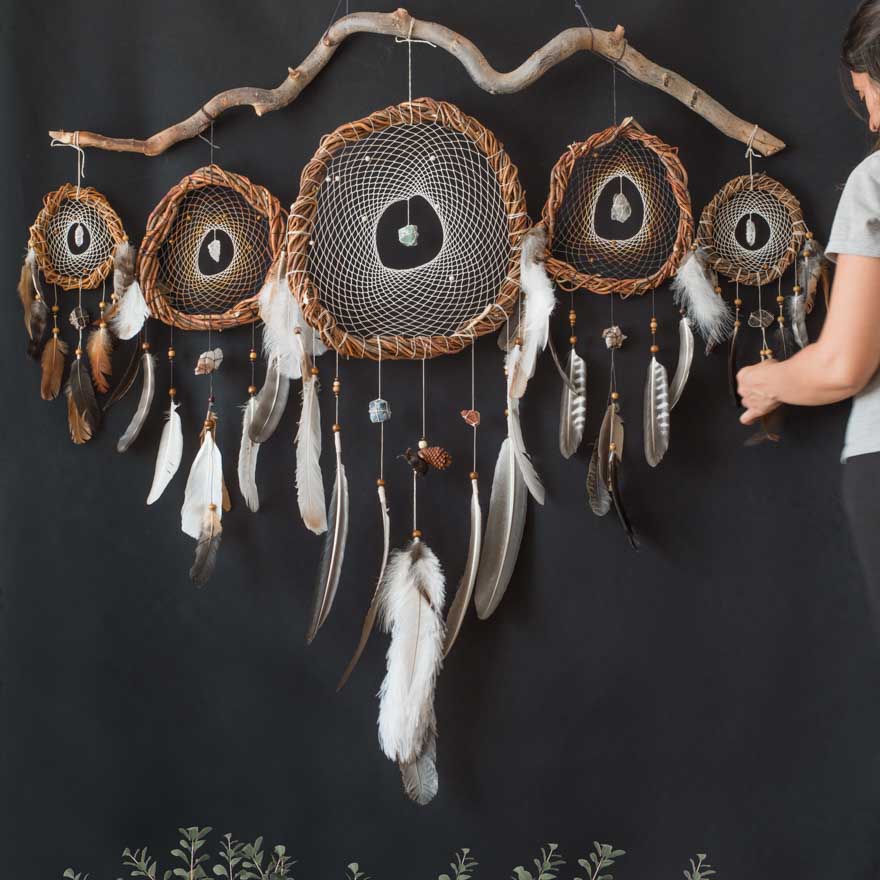 5 Shamanic Eco-Friendly Driftwood Dreamcatchers set - Handcrafted Natural Décor. Ready to Ship!