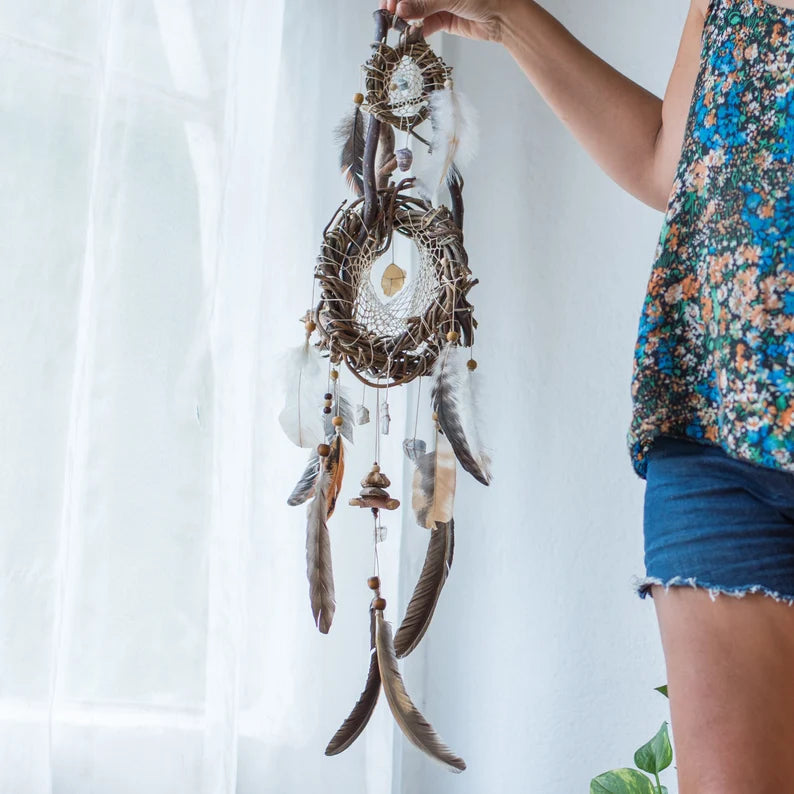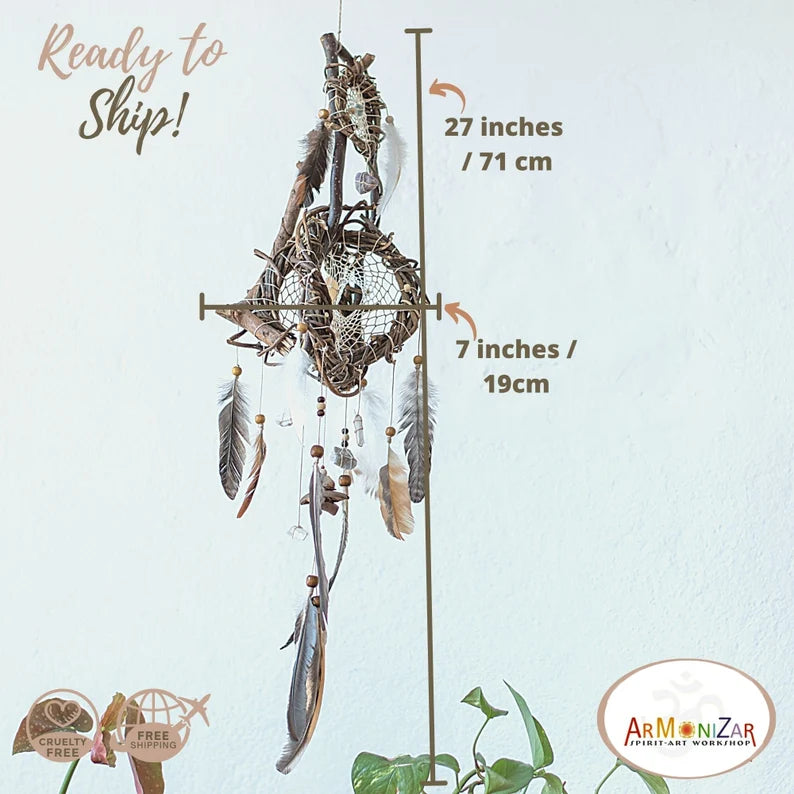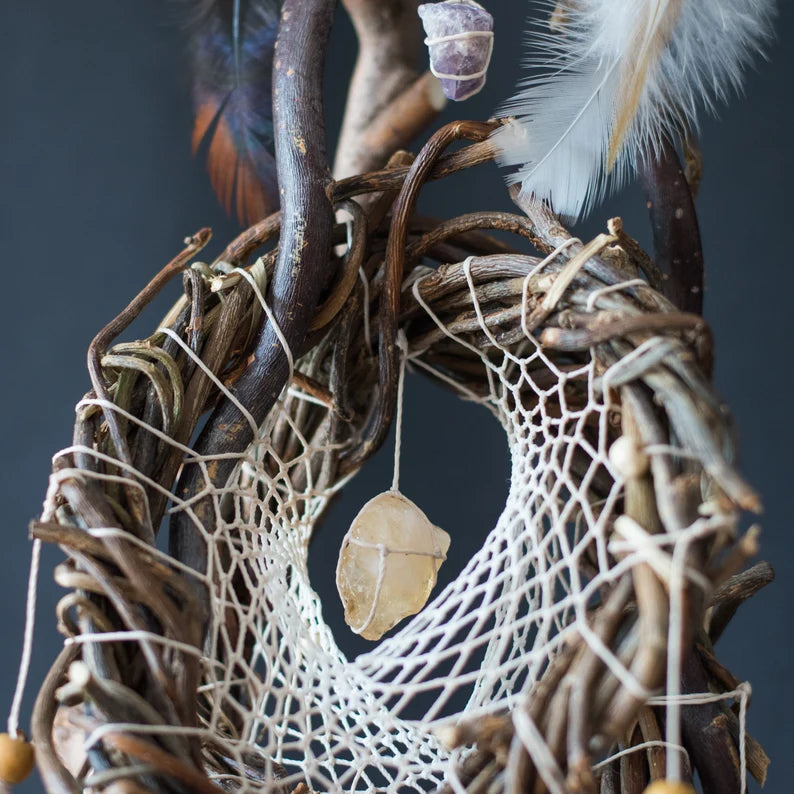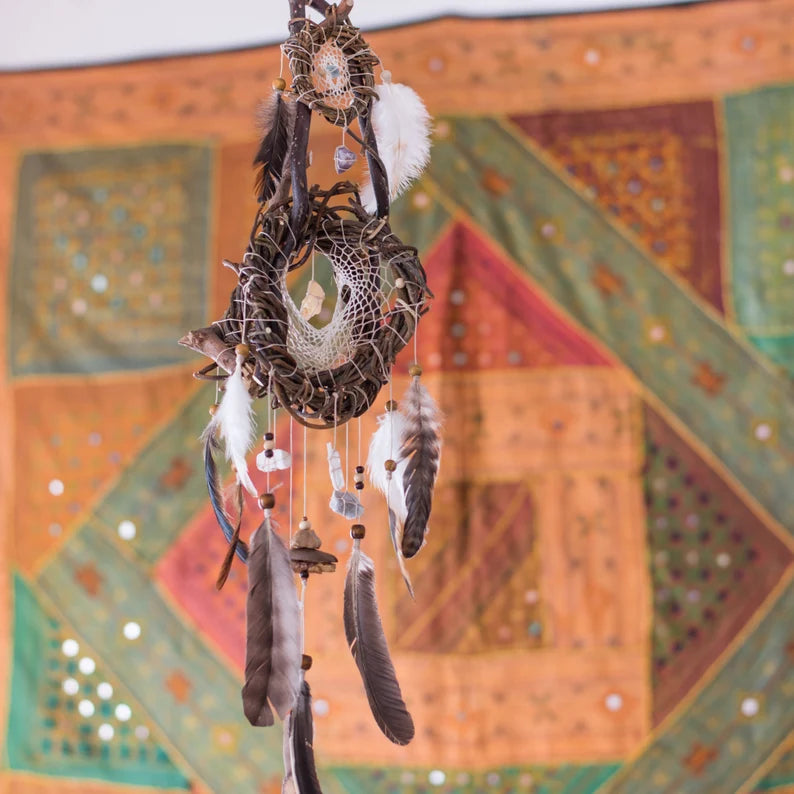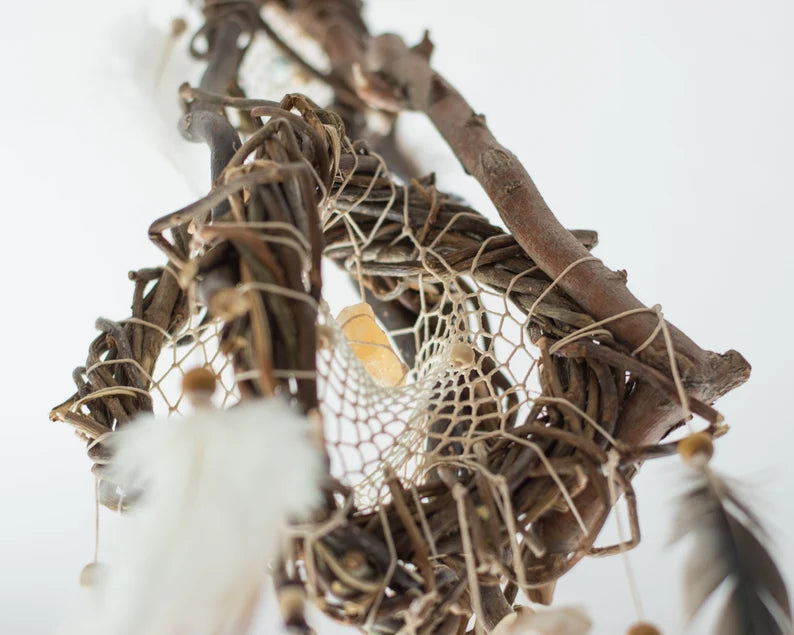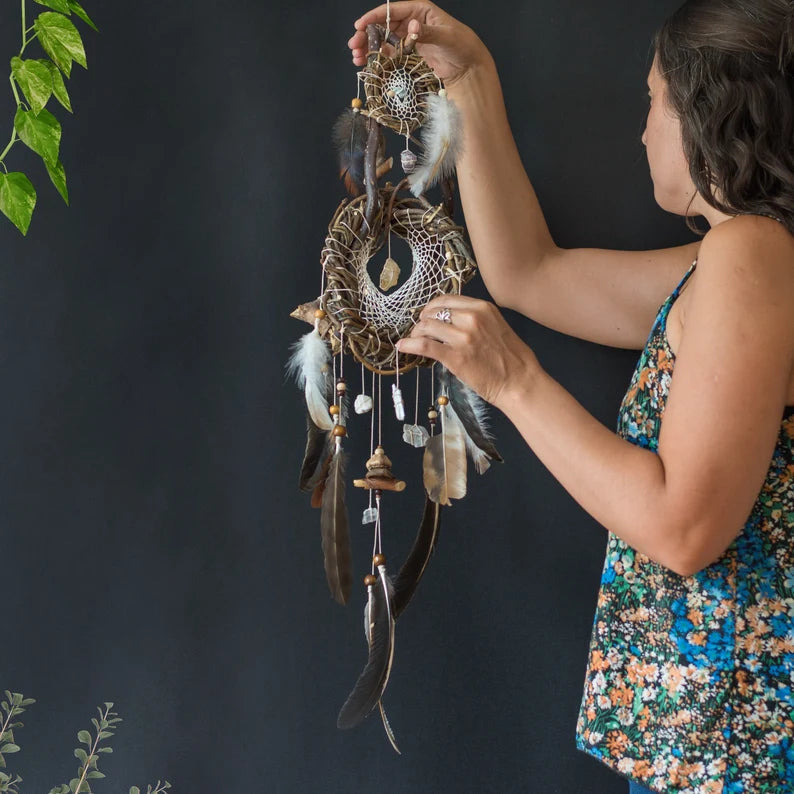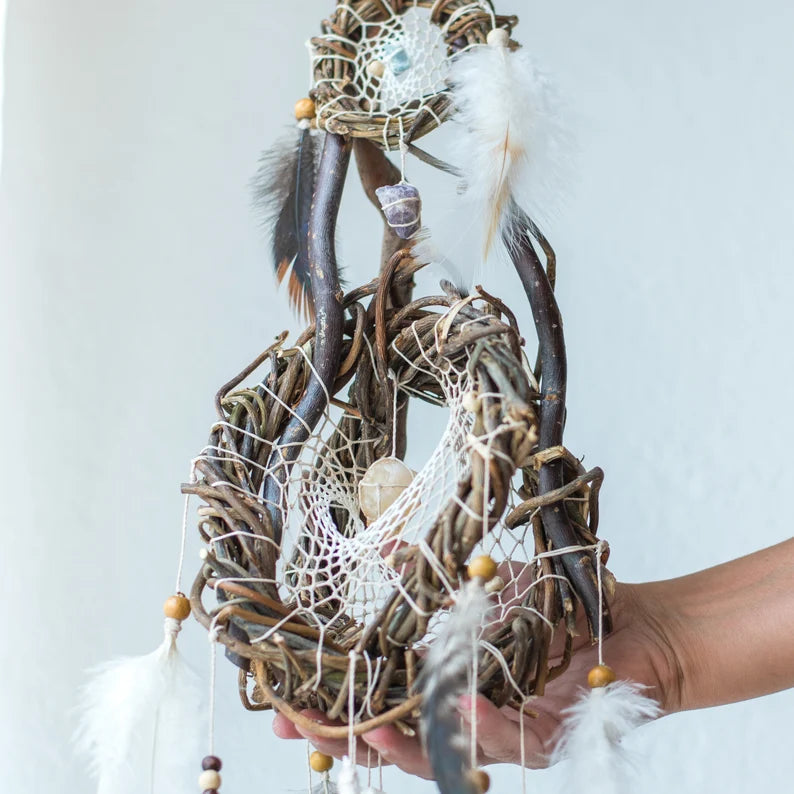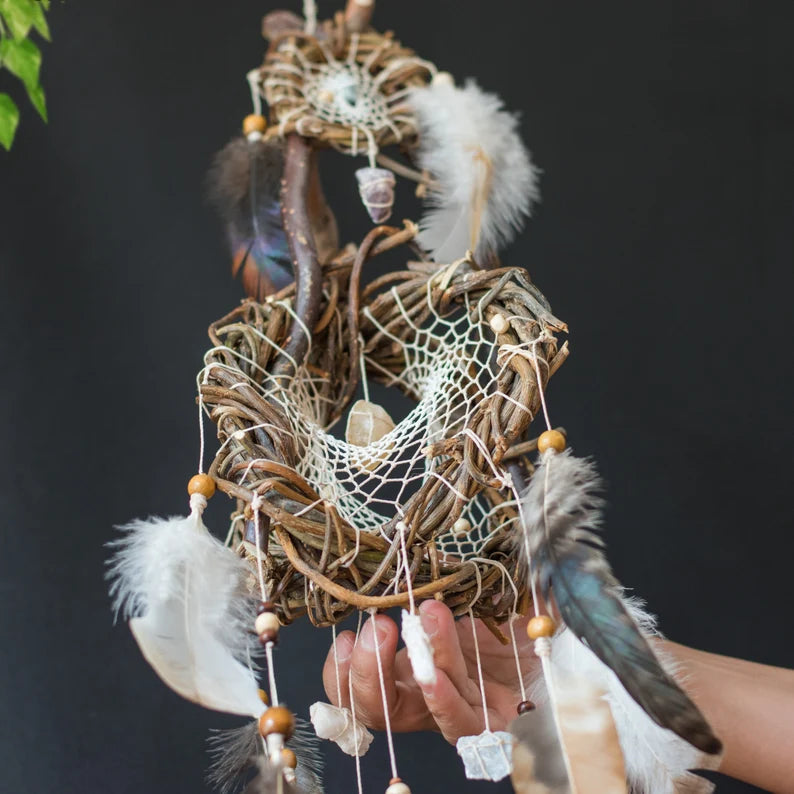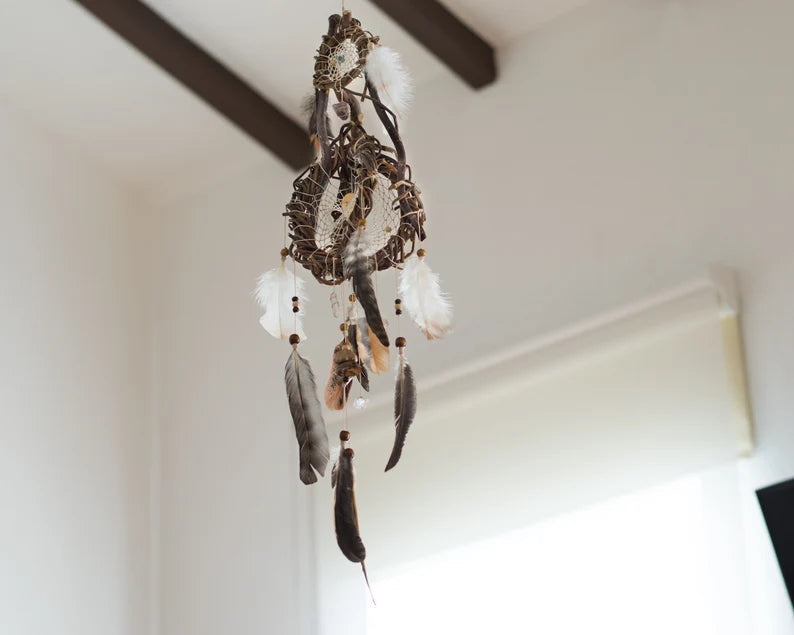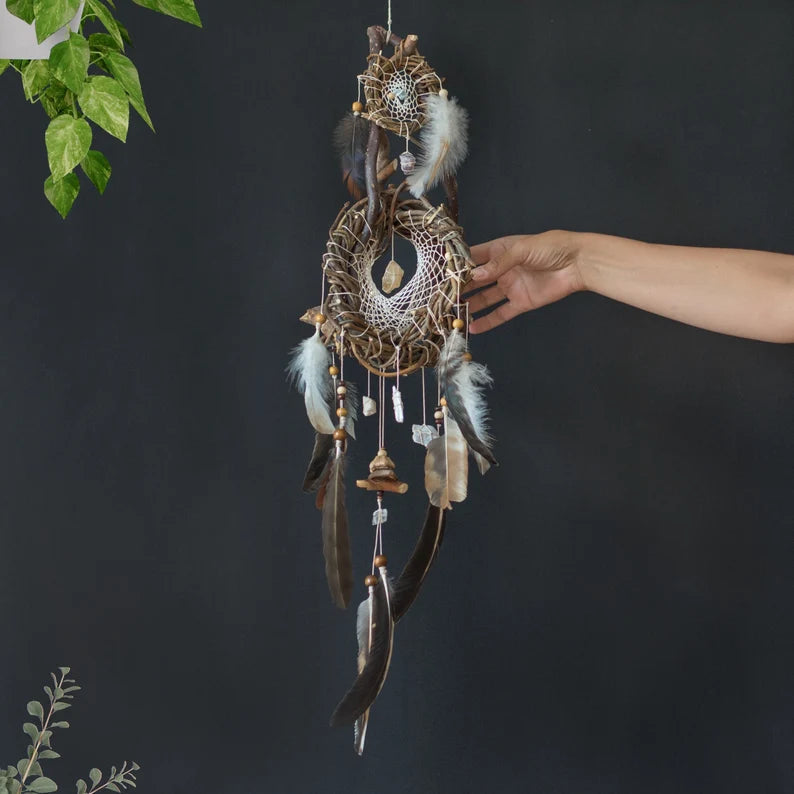 Regular price

USD111.34

Sale price

USD83.50

Unit price

per
10 customers are viewing this product
💳 Choose "Checkout" for direct purchase with debit and credit cards, or bank transfer. No PayPal account needed!
🔹Select the "PayPal" button for a quick purchase with your PayPal account.
Read description please 👇
FREE local and worldwide shipping, with tracking ID and warranty on all products in the store. From Argentina to the whole world.

✈️ INTERNATIONAL

Shipping takes 5-7 business days depending on the area.


✨ IMPORTANT:


Personalized Dream Catchers:

they are prepared in 3-7 business days (depending on the model, read the descriptions)

Dreamcatchers Ready to Ship:

They ship immediately ALWAYS. We ship 2 times a week ALL YEAR ROUND, to the entire planet for FREE, you don't have to worry about this.
Shipments are trackable, guaranteed and by private carrier ALWAYS.
We will be in contact all the time, don't worry.


¡¡¡¡🙏 Let us know when you have received it !!!! So we stay calm and, please , leave us your review 🤩.
If you are looking for a really creative crystal wall decor hangings dreamcatcher rustic, completely handmade, made with materials that are respectful of nature and powerful healing at the same time. This dream catcher wood mobile is for you!!

Consciously and lovingly made by holistic therapists, infused with healing energy, like all our designs. Decorated with great attention to detail and quality with genuine semi-precious stones, willow wood worked by hand, as indicated by the legend of the dream catcher, and with seasonally collected feathers (animals are not harmed), which embellish and enhance its healing and harmonizing effect.

This feather mobile 3D orb !, it's double and three-dimensional! The most original and creative model we have invented! We do it from very special willow branches and we play with their natural shapes until we achieve these designs, that are each unique and unrepeatable.

This Dream catcher mobile, gives us the opportunity to incorporate various very natural energetic crystals and ornaments extracted from the mountains that surround us. Ideal for ideal for hanging from the ceiling or where it can rotate freely. It will be perfect unique crystal decor, Healing birthday or shaman art gift.

📌 The dream catcher in the photos and video has already been sold, we will make one inspired by it trying to make it as similar as possible. Don't worry, they always look beautiful!

APPROXIMATE FEATURES:

✔ Color: Bone White

✔ Feathers: Natural seasonal collection, may vary depending on the season

✔ Stones:

- WHITE QUARTZ for strength, purity, nobility and innocence. White quartz is used for meditation and spiritual cleansing of the body, soul and mind, as it helps balance energies thanks to its purifying properties.

- CITRINE to attract prosperity, happiness and integral abundance and as a protective shield. Chakra 2 and 3 Sacral and Solar Plexus

- QUARTZ WITH TOURMALINE as a great protector because it unites the vibrations of white or transparent quartz, which is a powerful amplifier, and those of black tourmaline, which absorbs and transmutes dense energies. Also black tourmaline helps to root and strengthen

- ANGELITE to receive help from the subtle planes and to communicate with assisting beings, divine guidance or angels. It brings calm and great healing for strong processes or duels. Communication, thyroid, chakra 5 - throat-

- CRYSTAL QUARTZ to clean the environment and maintain the cleanliness of all other crystals. All Chakras.

- SELENITE to cleanse, unblock, bring clarity and attract angelic consciousness. Deep peace and freedom from fear. Chakra 7 Crown.

- OPTICAL CALCITE for vision and energy cleansing, amplifies psychic abilities.

- AMETHYST for spiritual connection, protection and peaceful rest without nightmares. chakra 7 crown

SHIPPING:

✅ Ships carefully packed! Well protected, it does not break.
✅ READY TO SHIP
✅ It is sent by private mail, it takes 5 to 9 business days depending on the area (they do NOT send to PO BOX)

🎁 It is ideal to make a beautiful and eye-catching gift.

YOUR PURCHASE INCLUDES:

✔ The legend of the dreamcatcher
✔ Information about its deep meaning.
✔ Detail of the stones included in the design, as well as their specific properties.


1) Choose size and color in the dropdowns, if available
2) Add to cart or buy directly
3) Make the payment and complete your data correctly, especially your email.
4) You will receive an email with the confirmation of your purchase, reply to it specifying stones that you would like to include and colors, if you have not found them in the dropdown. You can add any questions or information you need to tell us for us to consider when customizing it. Remember that it is a healing art and we charge it with energy and healing especially for you or your honoree.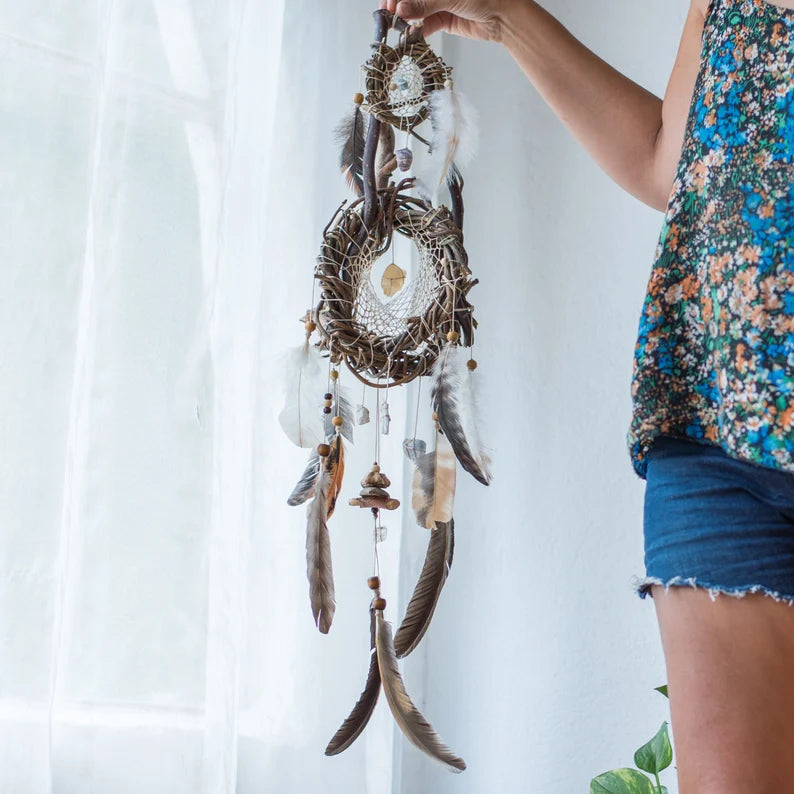 Crystal wall decor hangings dreamcatcher rustic feather mobile, Unique crystal decor dream catcher wood mobile, Healing birthday, Shaman art