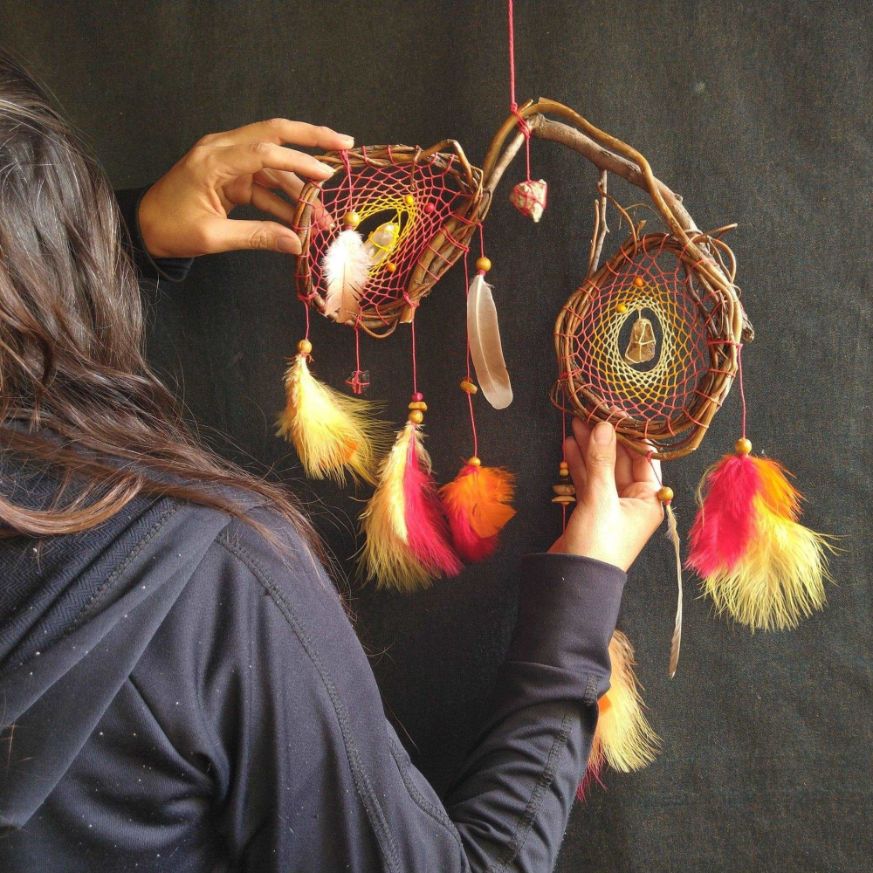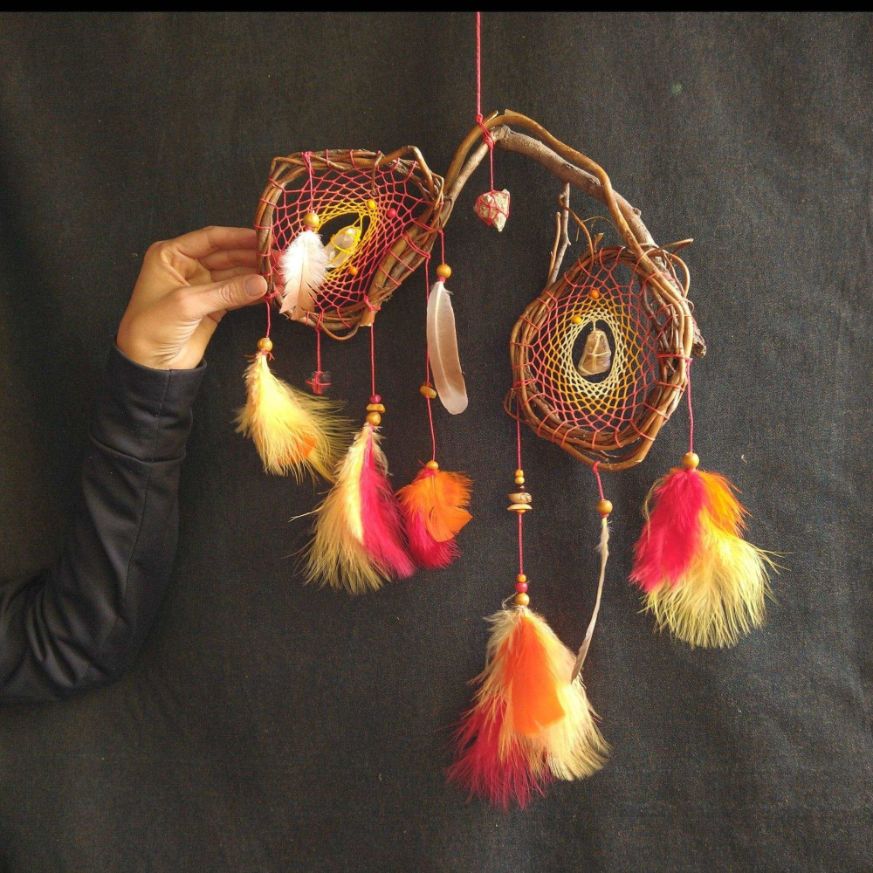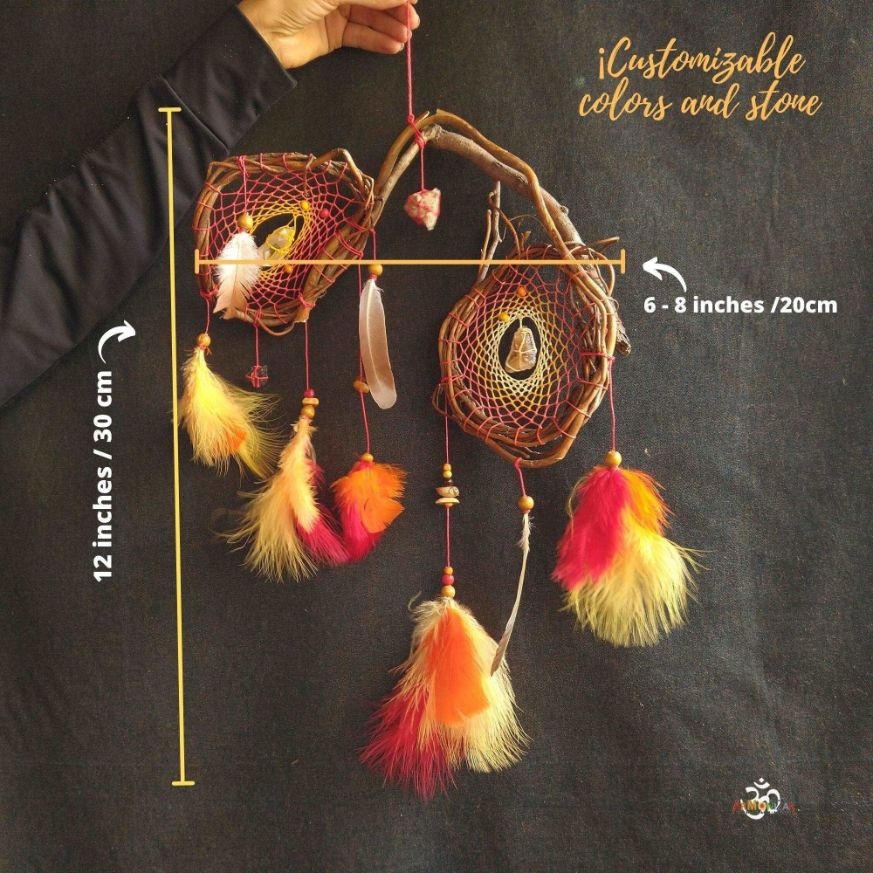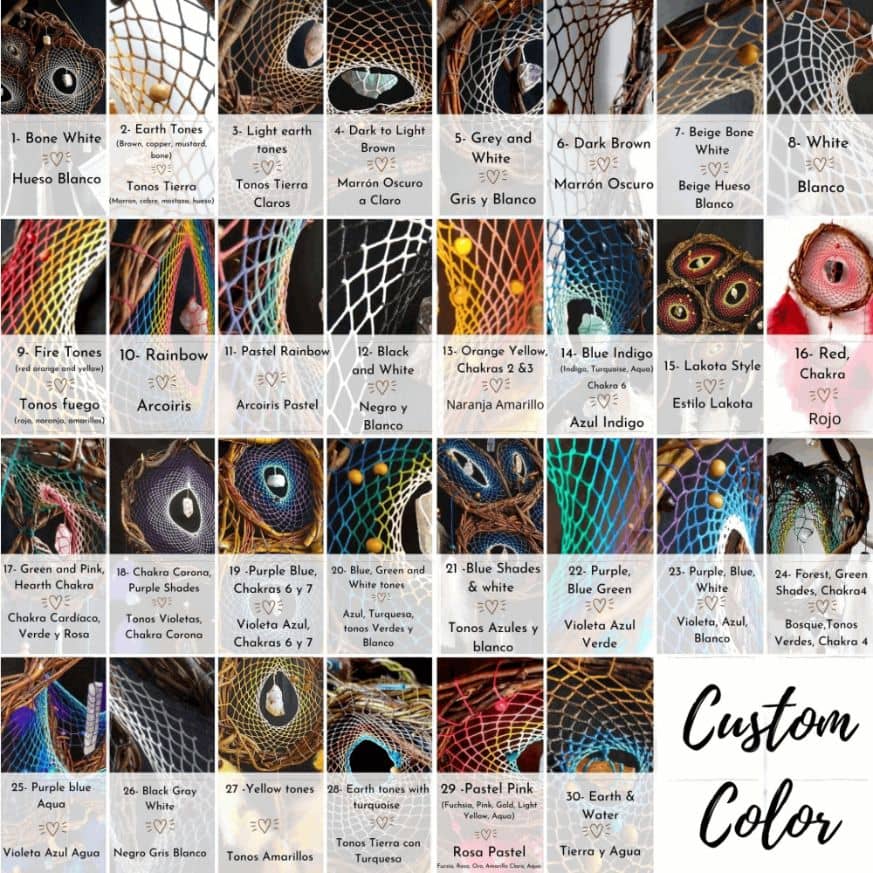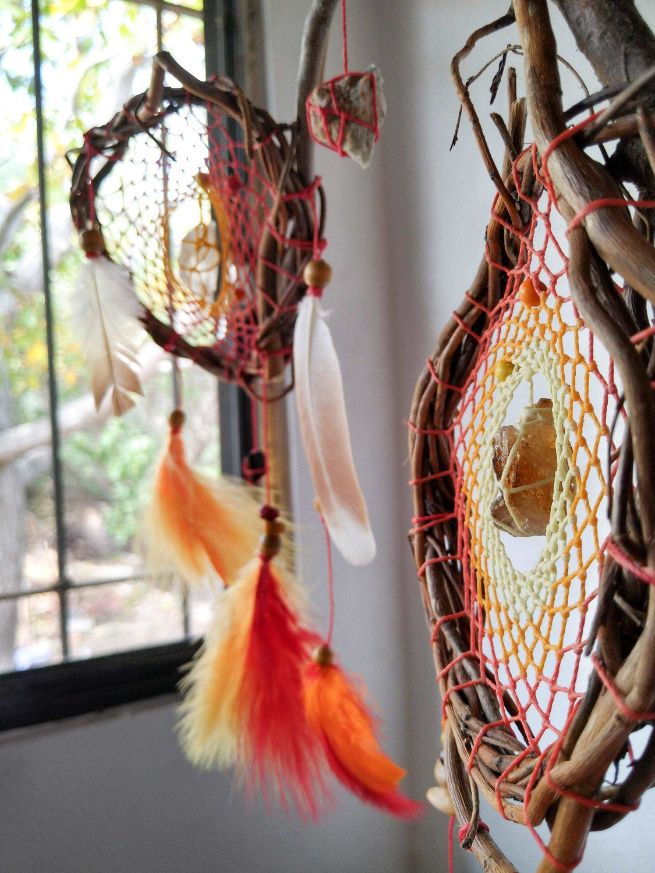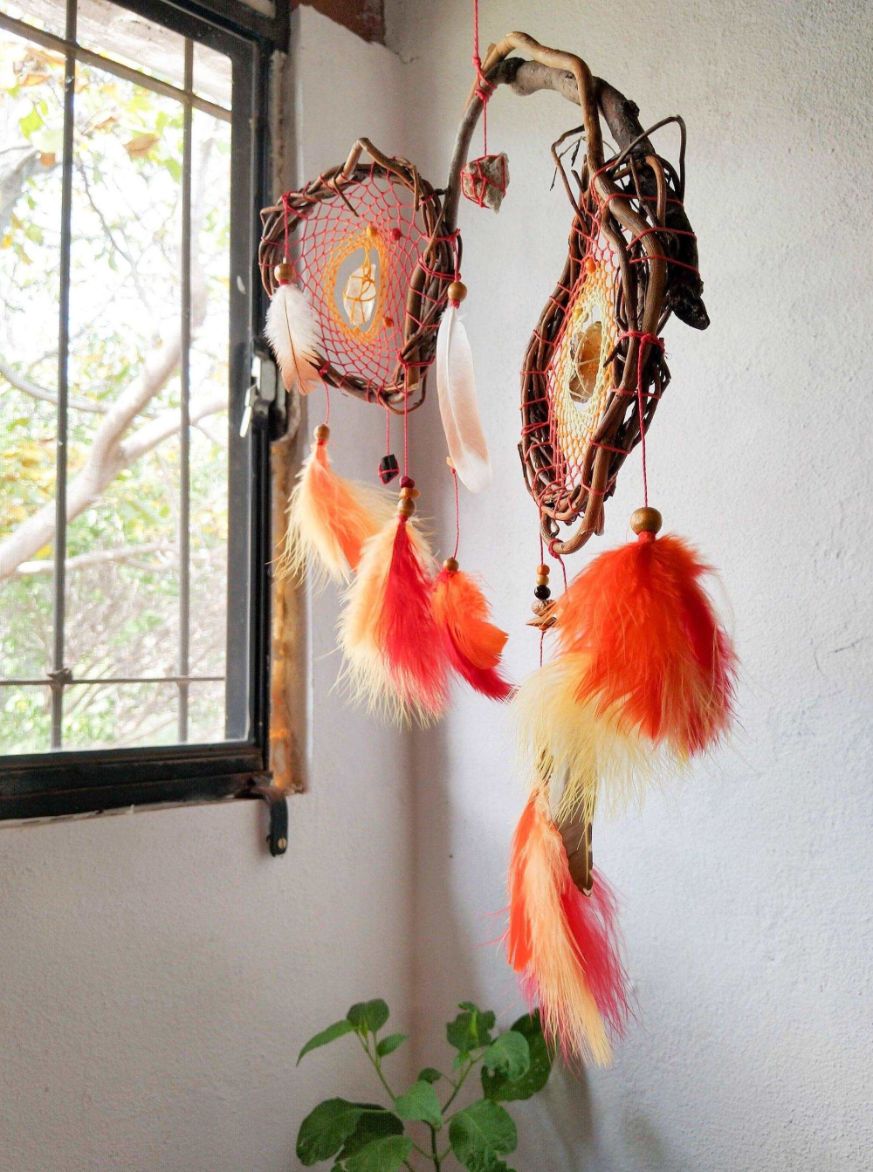 Regular price

USD81.99

Sale price

USD61.49

Unit price

per
10 customers are viewing this product
💳 Choose "Checkout" for direct purchase with debit and credit cards, or bank transfer. No PayPal account needed!
🔹Select the "PayPal" button for a quick purchase with your PayPal account.
Read description please 👇
FREE local and worldwide shipping, with tracking ID and warranty on all products in the store. From Argentina to the whole world.

✈️ INTERNATIONAL

Shipping takes 5-7 business days depending on the area.


✨ IMPORTANT:


Personalized Dream Catchers:

they are prepared in 3-7 business days (depending on the model, read the descriptions)

Dreamcatchers Ready to Ship:

They ship immediately ALWAYS. We ship 2 times a week ALL YEAR ROUND, to the entire planet for FREE, you don't have to worry about this.
Shipments are trackable, guaranteed and by private carrier ALWAYS.
We will be in contact all the time, don't worry.


¡¡¡¡🙏 Let us know when you have received it !!!! So we stay calm and, please , leave us your review 🤩.
Dreamcatcher with energy stones, warm semi-precious stones, Positivity Energy Focus Creativity. Yoga studio gift. Reikista Therapist
🌈 customize colors
💎 choose your favorite stones
In this publication we offer a double Dreamcatcher Earth Style, completely original design, unique and unrepeatable woven from the whimsical shapes that the willow offers. With details of the mount and the Argentine forest, extracted from plants and soil. The design also combines warm semi-precious stones of different sizes and shapes such as calcites, quartz and agates among others.
Ideal for gift pendant personalized colors, protection, healing co-creation, I am
It is delivered with a print designed by us where we tell the Lakota legend that gave rise to the Dreamcatcher in that North American Sioux tribe and part of our investigation into the deep meaning of the Dreamcatcher, that enigmatic mandala that is reproduced in many cultures throughout and width of the planet.
MEASUREMENTS:
Total Length: 40cm / 16inch
Width: 15 cm / 6 inches
COLORS: customized
SEMIPRECIOUS STONES IMPORTED as: White Quartz, Rose Quartz, Peridot, _ Crystal Quartz, Green Obsidian, Selenite, Tourmaline, Green Quartz, Onyx, Citrine Quartz, Agatha, Optical Calcite, Orange Calcite, Sodalite, Fluorite, Amethyst, Green Calcite, Calcite, Orange, Optical Calcite, Chrysocolla, Fuchsite, Obsidian and many more
IMPORTED FEATHERS: artisan dyed rooster and marabu.
Waxed thread.
ACCOUNTS: wooden, painted in colors and natural, collected and worked by us by hand. Seeds, wood, shells, slices, pods, stone steps.
THIS CATCH DREAMS INCLUDES an explanatory brochure with:
Lakota Legend
Meaning and specific detail of each stone included in the design
Information about the mandala that makes up the fabric.
1) Choose size and color in the dropdowns, if available
2) Add to cart or buy directly
3) Make the payment and complete your data correctly, especially your email.
4) You will receive an email with the confirmation of your purchase, reply to it specifying stones that you would like to include and colors, if you have not found them in the dropdown. You can add any questions or information you need to tell us for us to consider when customizing it. Remember that it is a healing art and we charge it with energy and healing especially for you or your honoree.