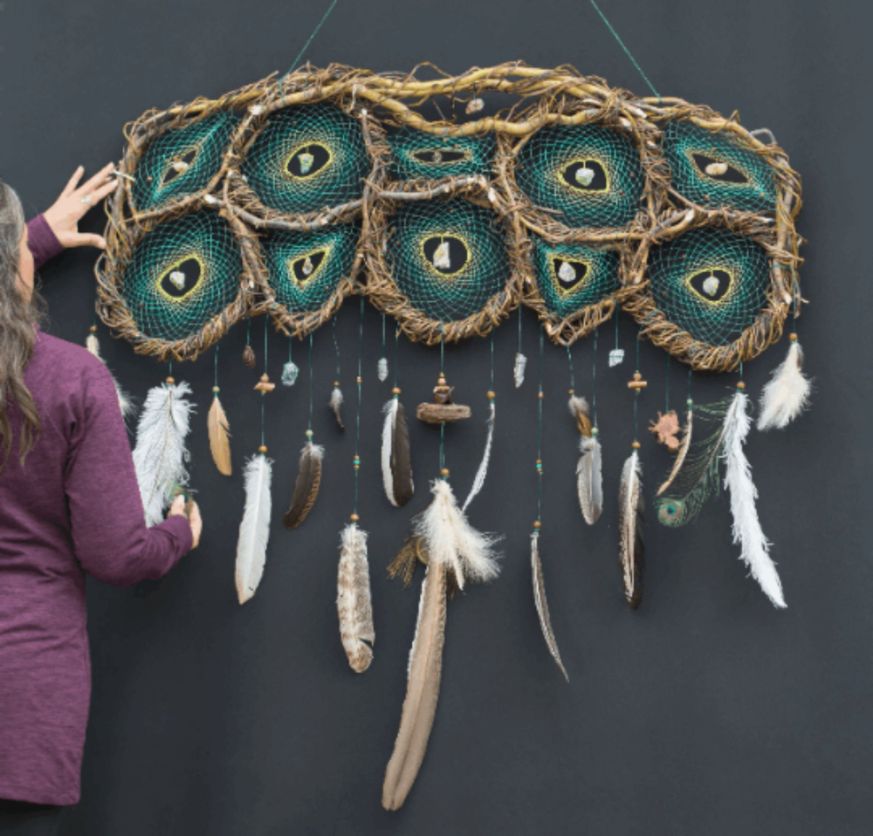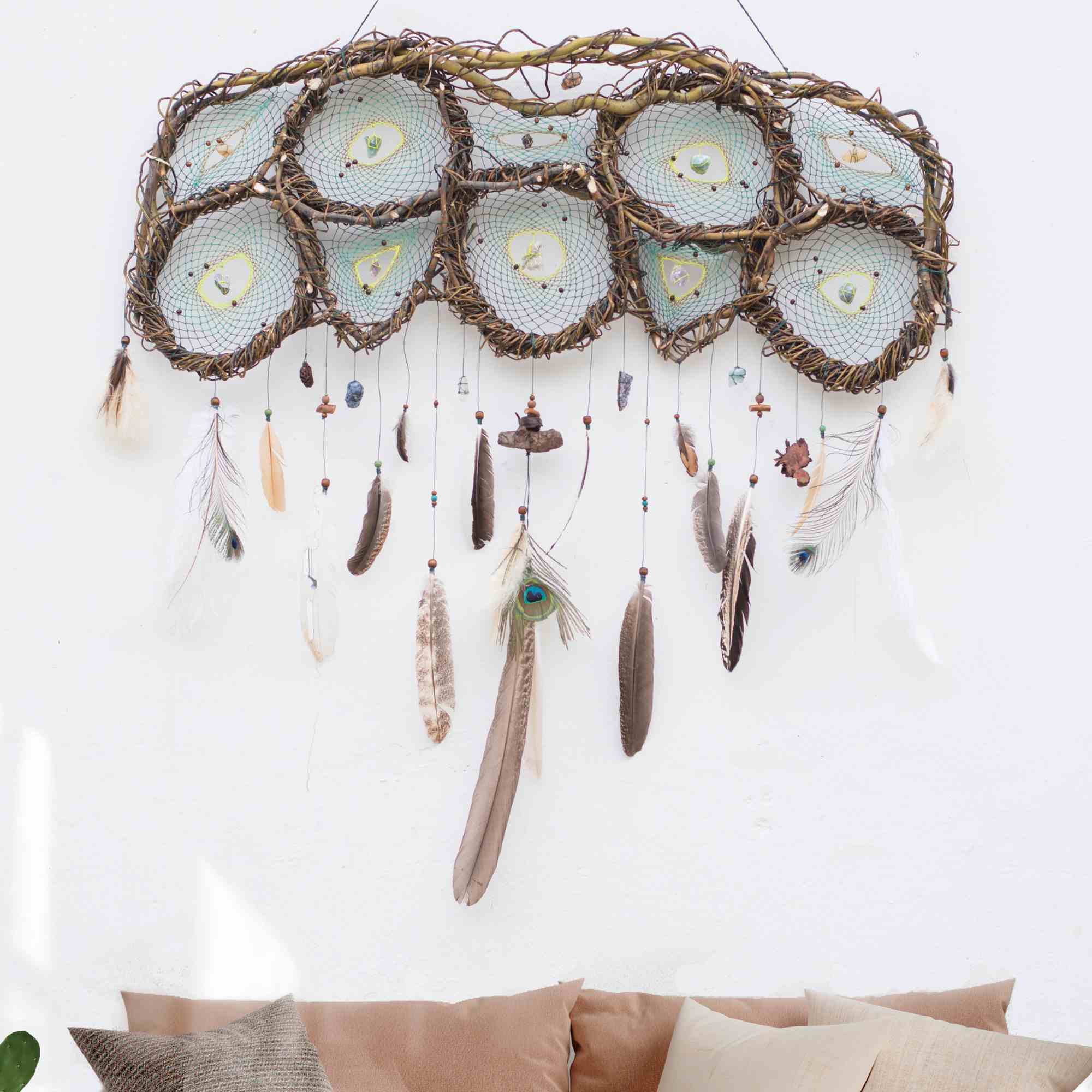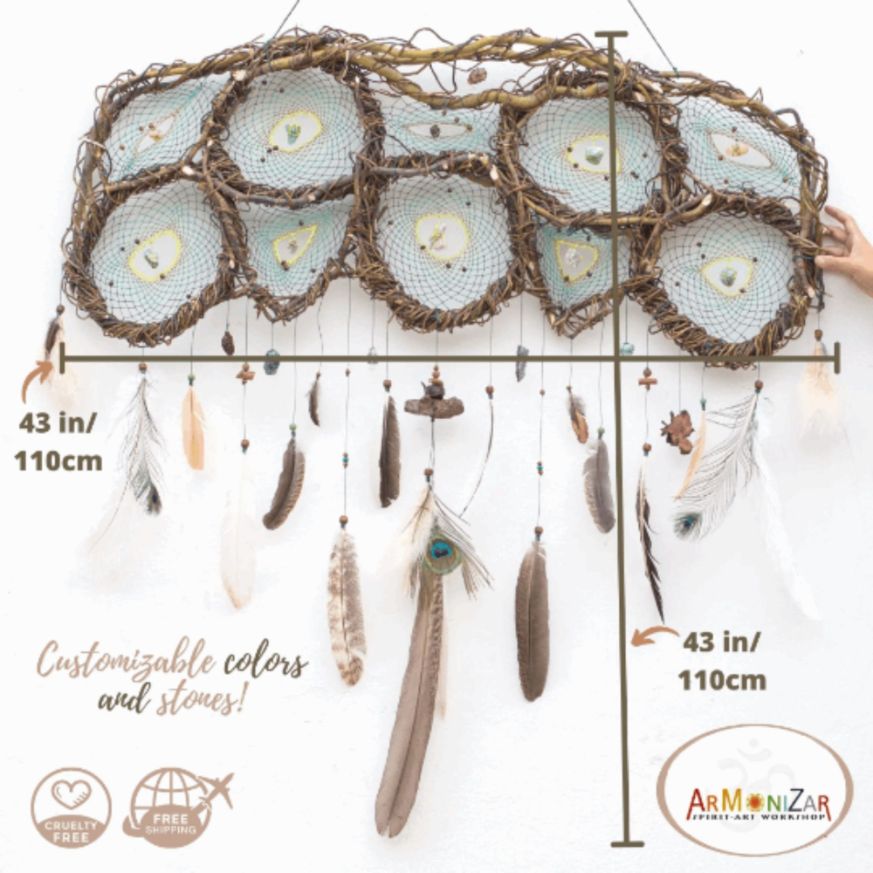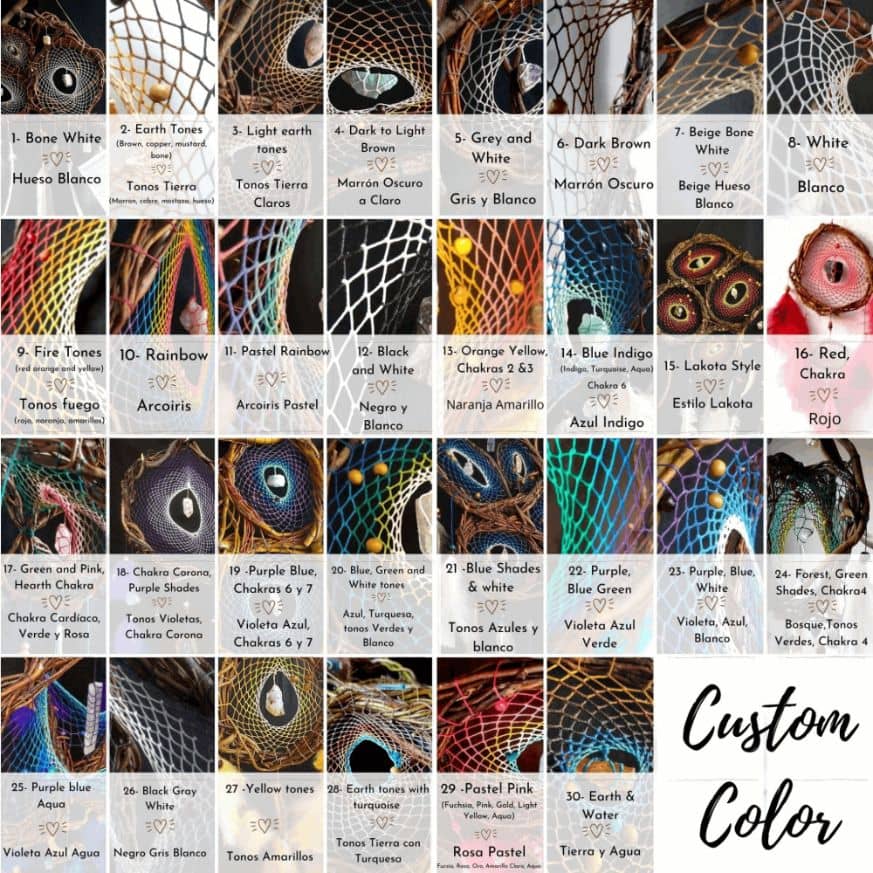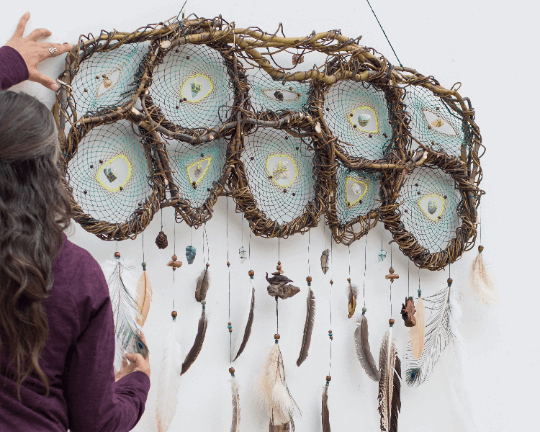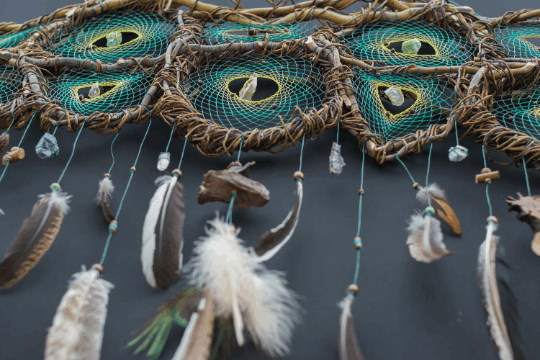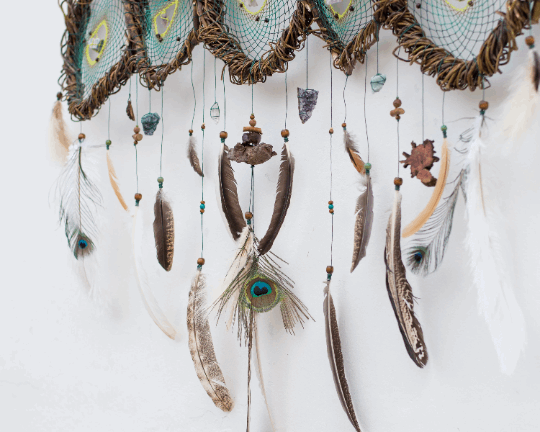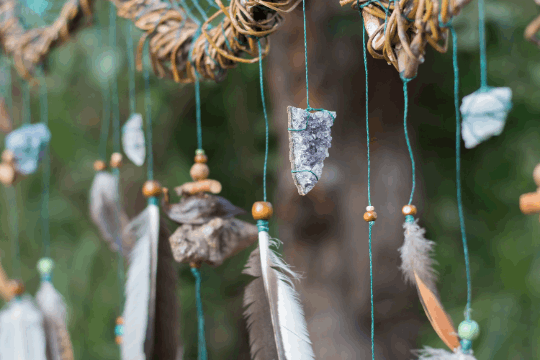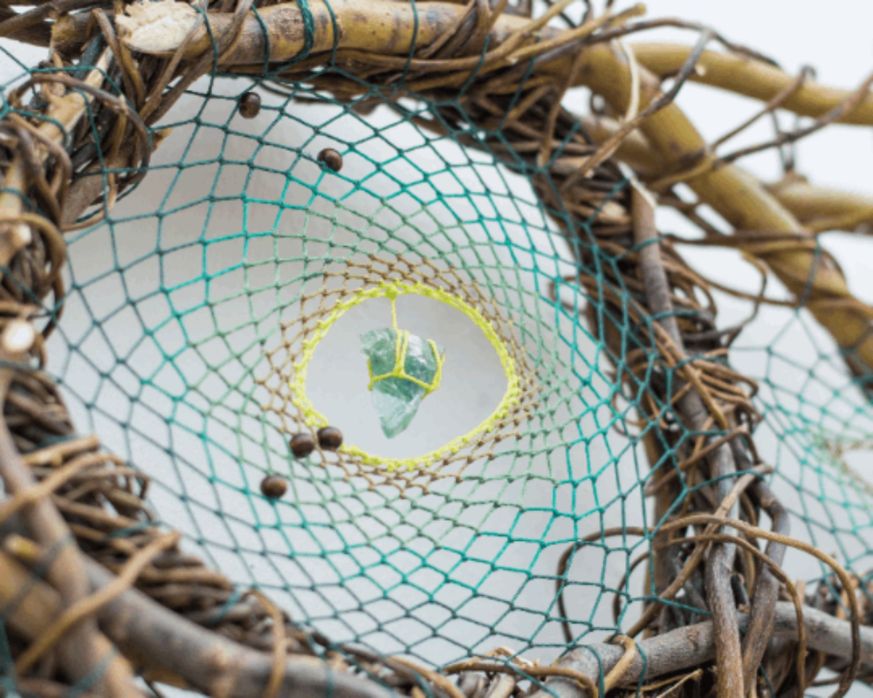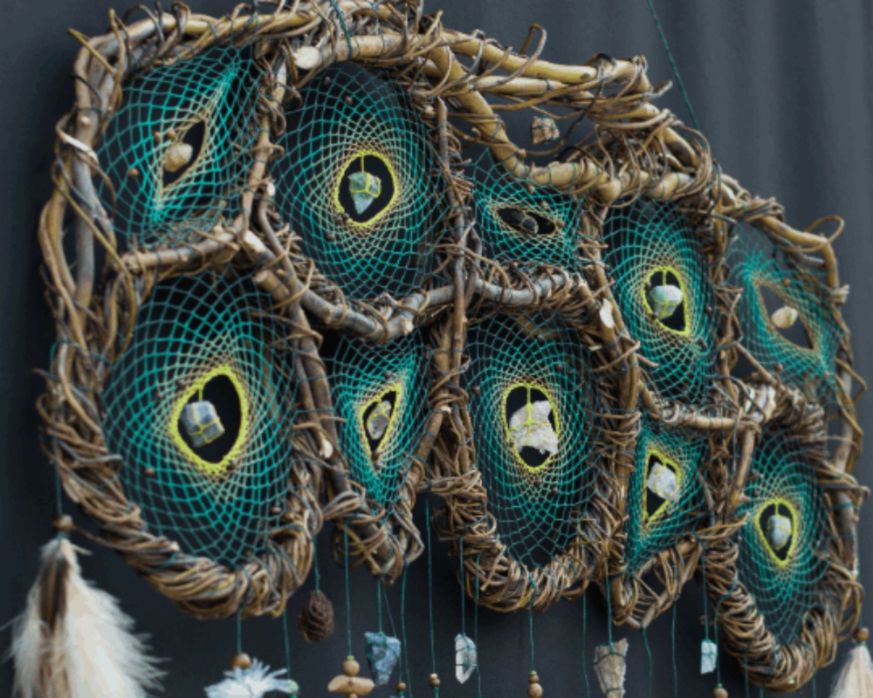 Regular price

USD467.99

Sale price

USD350.99

Unit price

per
10 customers are viewing this product
💳 Choose "Checkout" for direct purchase with debit and credit cards, or bank transfer. No PayPal account needed!
🔹Select the "PayPal" button for a quick purchase with your PayPal account.
Read description please 👇
FREE local and worldwide shipping, with tracking ID and warranty on all products in the store. From Argentina to the whole world.

✈️ INTERNATIONAL

Shipping takes 5-7 business days depending on the area.


✨ IMPORTANT:


Personalized Dream Catchers:

they are prepared in 3-7 business days (depending on the model, read the descriptions)

Dreamcatchers Ready to Ship:

They ship immediately ALWAYS. We ship 2 times a week ALL YEAR ROUND, to the entire planet for FREE, you don't have to worry about this.
Shipments are trackable, guaranteed and by private carrier ALWAYS.
We will be in contact all the time, don't worry.


¡¡¡¡🙏 Let us know when you have received it !!!! So we stay calm and, please , leave us your review 🤩.
Immerse yourself in an oasis of serenity and enhance your bedhead with our giant, authentic willow wood dreamcatcher. Meticulously handcrafted, this exquisite piece captivates with its natural beauty and intricate details. Its impressive dimensions and intricate design make it the perfect addition to elevate your sleep space. Crafted with care and infused with artisanal charm, this wooden dreamcatcher is a true testament to exceptional craftsmanship and peaceful vibes. Experience the harmonious blend of elegance and tranquility as you drift off to dreamland under its enchanting presence.

Indulge in the conscious craftsmanship of our dreamcatcher, lovingly created by holistic therapists and infused with healing energy, just like all our designs. Meticulously adorned with genuine semi-precious stones, handcrafted willow wood, and seasonally collected feathers (no harm to animals), every detail exudes quality and attention.

This unique artwork serves as a captivating addition to bedroom or living room decor, woven into a creative and rustic structure comprised of ten intricately united nets. Its versatility extends to being an ideal choice for office crystal decor, earthy natural decor for nurseries, alleviating nightmares, and serving as an anxiety-relief and healing gift.

We employ first-rate yarn to weave the nets, and the design incorporates treasures from the earth, such as seeds, pods, wooden beads—many of them personally collected from the bush, sea, and mountains. Beyond its decorative purpose, this handicraft piece holds the essence of a shamanic healing tool that will be cherished for years. It serves as an inspiring presence, radiating positive and healing energy throughout your home or office environment.

📌 The photos are for example and correspond to a copy already sold. You will receive a very similar one. They are always beautiful !!

✔ CUSTOMIZABLE!

🌈 On request in all colors!
💎 Choice stones

APPROXIMATE FEATURES:

✔ Color: a choice

✔ Feathers: Natural seasonal collection, may vary depending on the season

✔ Stones: A choice.

AVAILABLE SOME OF THE STONES:

Quartz: Crystal, Amethyst, Citrine, White, Blue, Pink, Smoky
Calcites: Orange, Optical
Aventurina
Black Obsidian
Jasper Red and Rainbow
Fluorite
Selenite
Mokaita
Fuchsite
Amazonite
Serpentine
Carnelian Agate
Angelite
Lapis lazuli
Tourmaline Black
Tourmalina pink with quartz
Epidote
Garnet
Sky Onyx
Hematite
Tiger's Eye
Opal
Moonstone
Labradorite
Blue kyanite
Black kyanite

SHIPPING:

✅ Ships carefully packed in a box! Well protected, does not break.
✅ It is sent by private mail, it takes 5 to 7 business days depending on the area (they do NOT send to PO BOX)

🎁 It is ideal to make a nice and eye-catching gift.

YOUR PURCHASE INCLUDES:

✔ The legend of the dreamcatcher
✔ Information about its deep meaning.
✔ Detail of the stones included in the design, as well as their specific properties.

1) Choose size and color in the dropdowns, if available
2) Add to cart or buy directly
3) Make the payment and complete your data correctly, especially your email.
4) You will receive an email with the confirmation of your purchase, reply to it specifying stones that you would like to include and colors, if you have not found them in the dropdown. You can add any questions or information you need to tell us for us to consider when customizing it. Remember that it is a healing art and we charge it with energy and healing especially for you or your honoree.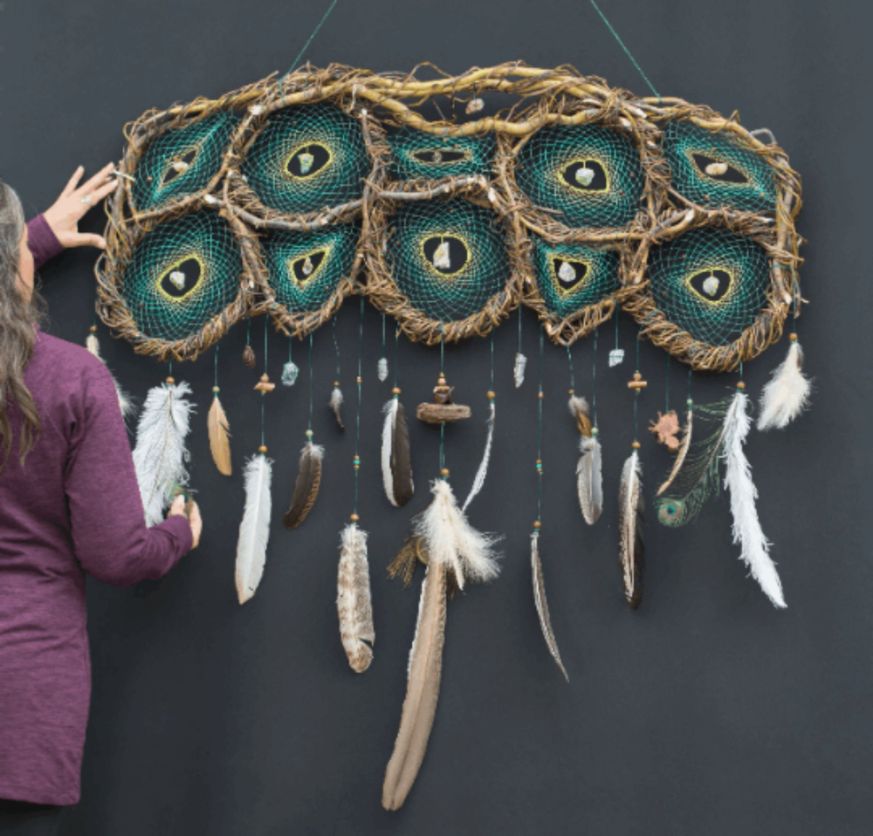 Giant Wooden Dreamcatcher: Embrace Serenity, Enhance Bedhead Decoration with Handcrafted Willow Wood Artistry